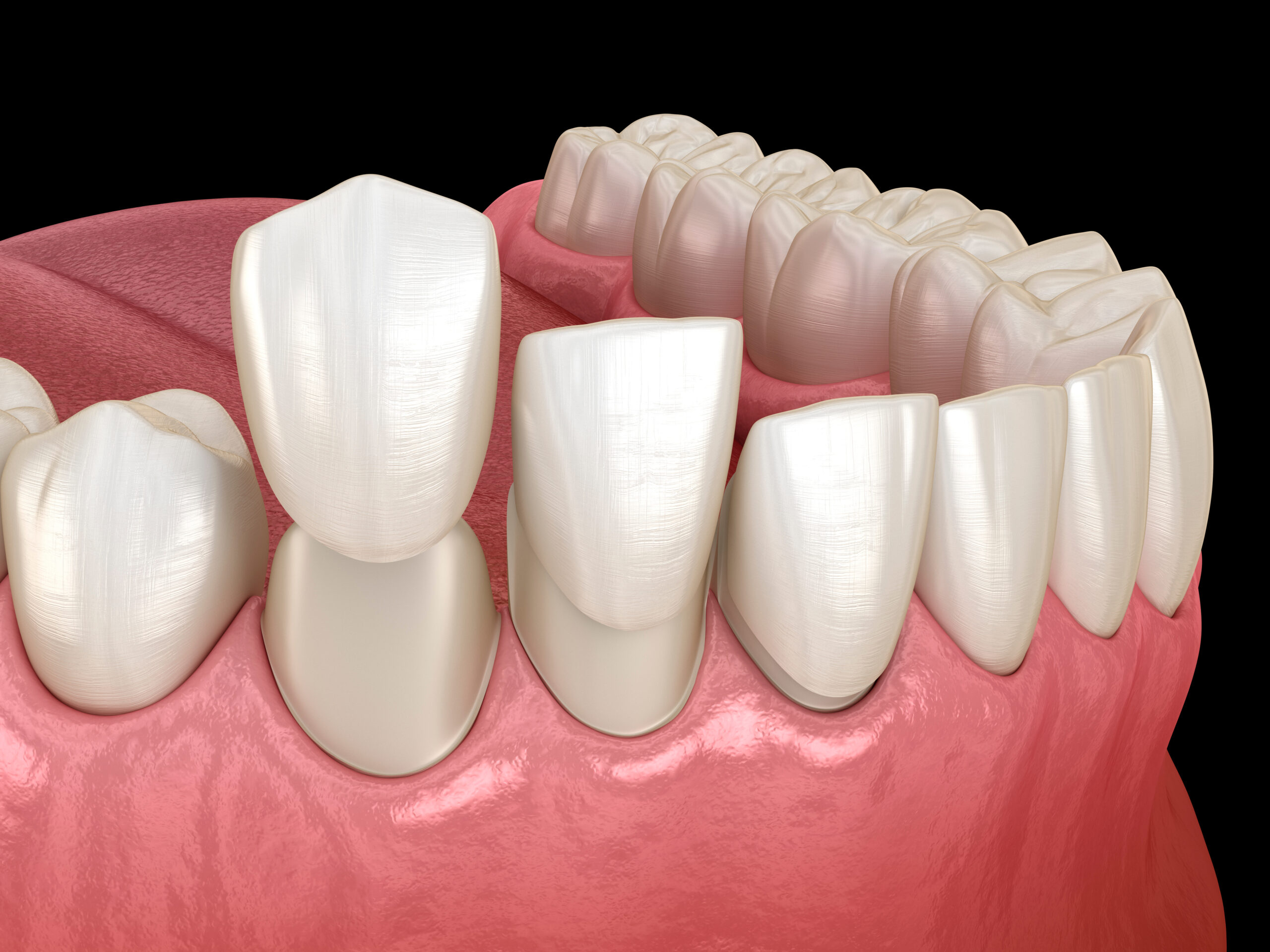 When you have a cracked or chipped tooth, or one with decay or infection, we could help with a custom and often lifelike dental restoration. We could even aid in tooth replacement for those with missing teeth! In today's blog, your Prairie Village, KS, prosthodontist talks about creating and placing dental crowns.
Creating a Custom Dental Crown
Every crown is made for your tooth specifically, as we want to ensure not only a comfortable fit and a lifelike appearance, but a balanced bite as well. To create one, we will first numb the tooth to keep you comfortable as we remove structure from the outside. We then take detailed digital images, which we combine to create a 3D computer impression. This enables us to design and craft the finished product in a lab setting. When the restoration is ready, we will check the fit and make any necessary adjustments. We then attach the restoration with a powerful bonding agent. The entire process takes as little as two visits.
Repairing Smiles
We could place one to help repair a cracked or chipped tooth, repairing the tooth before complications like tooth decay or dental infection occur. Our team could also lengthen teeth worn down by teeth grinding, and correct issues with the shape of a tooth too. We can help improve chewing function and bite balance as well.
Tooth Replacement
If you have missing teeth, this could cause serious gaps to occur that lead to misalignment, TMJ disorder, bruxism, and other issues with the health and function of your smile. You could also feel self-conscious about your appearance, which impacts social situations. Issues with eating and speaking clearly could develop too! But with a crown, we could support a dental bridge to replace between one and three missing teeth in a row. If you're receiving a dental implant, a crown can be used to restore the new tooth and ensure a lifelike appearance and a durable chewing surface.
If you have pain in a tooth or issues with the shape of it, or an untreated crack or chip, then let us know. We can use a custom restoration to restore the health, function, and beauty of your smile again. If you have any questions about how we restore smiles with a custom-made dental crown, or if you have missing teeth that need replacement, then contact our team today to learn more.
Does Your Smile Need Restoration?
Contact Dr. Stuart Dexter, Prosthodontist in Prairie Village, KS by calling 913-362-8200 to schedule your next appointment with our office, and to find our how we can offer a lifelike solution to damaged or decayed teeth. A healthy, whole, and beautiful smile is possible again, so don't delay.