W. Stuart Dexter, DDS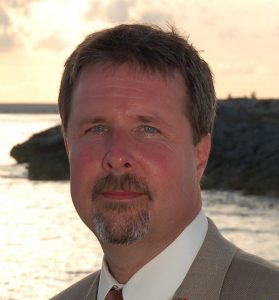 Dr. Stuart Dexter has been serving the residents of Prairie Village and the surrounding metropolitan area at this location since 2000. He attended the University of Kansas and was awarded early acceptance at the University of Missouri-Kansas City School of Dentistry. Following his graduation in 1987, Dr. Dexter completed a General Practice Residency at the VA Medical Center in Kansas City. He then decided to continue his education, focusing on the dental specialty of Prosthodontics. Dr. Dexter completed a residency in prosthodontics at the VA medical hospital. He then completed his oral and maxillofacial fellowship at M.D. Anderson Cancer Clinic in Houston, Texas, completing his prosthodontic training. He continues to expand his training through numerous continuing education courses, building on his solid foundation in the fundamentals of dentistry.
From 1991 to 1993, Dr. Dexter worked for the Ontario Health and Welfare, treating patients who had limited access to dental care. He then returned to Kansas City, where he taught at the University of Missouri-Kansas City dental school as a professor of prosthodontics, as well as treating patients in faculty practice before opening his private practice in 2000. In addition to his practice in Prairie Village, Dr. Dexter provides prosthodontic treatment for Advance Dental Care in Joplin, MO. Dr. Dexter has been a featured speaker at the ADA and is a member of the ADA, KDA, ACP, and OKU dental honor society. He currently teaches dental residents at the Truman Center. When not practicing dentistry, Dr. Dexter enjoys spending time with his wife, scuba diving, playing guitar, woodworking, and supporting environmental causes.
Schedule an appointment with us
Dr. Dexter and our team strive to deliver high-quality care in an environment that allows patients to relax and not dread dental visits. To schedule a consultation with us, call the office of Dr. Stuart Dexter in Prairie Village, KS, today at 913-362-8200.