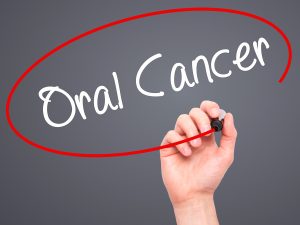 "Have you ever had an oral cancer screening?" may be the more apt question. Like screening for any kind of cancer, oral cancer screenings are designed to help your medical professional spot the signs of cancer formation before the cancer causes further damage. Unlike some other cancer screenings, oral cancer screenings can be performed by your dentist. It's important to know the signs of oral cancer and how to screen yourself, so that you can check in with your own body between appointments. Here's how oral cancer screenings work, and how you can take care of yourself between visits.
Oral Cancer Screenings Are Part of General Dental Care
General dental care encompasses a number of different treatments and screenings. You're used to cleanings and checkups, no doubt. Having a dental professional check in on the wellbeing of your teeth every six months is important for the long-term health of your teeth. If an issue is starting to develop, you want to spot it sooner, rather than later. This gives your dentist the most opportunity to address the issue before it becomes worse. That's true for cavities, and it's true for oral cancer.
Oral Cancer Screenings Include:
Oral cancer screenings aren't typically included during a dental checkup, but they are also designed to spot potential problems. Oral cancer screenings are performed by examining all of your oral tissues for telltale signs. Your dentist will check for any sores that won't go away (this is something you can take note of between visits). If you have unexplained bleeding or tissue aberrations, these may be signs of oral cancer. Discolored patches of tissue and changes in the bone structure around your oral structures can also be signs of cancer.
Regular Dental Checkups Are Important for Overall Health
You can perform home screenings of yourself for cancer, and it's always a good idea to note any changes or discomfort that you're feeling before visiting your dentist. By staying vigilant for oral health problems — be they cavities or cancerous tissue — you can minimize the damage that these problems cause. Talk to your dentist about an oral cancer screening before your next appointment. If you've never had a screening before, then you should absolutely have one, just to be sure.
Contact Dr. Stuart Dexter for an Appointment
Dr. Stuart Dexter, Prosthodontist, is committed to the health and wellbeing of his patients. Regular dental care, performed by professionals, is the best way to prevent major problems from forming. That's why processes like oral cancer screenings are an important aspect of the services Dr. Dexter provides. If you'd like an oral cancer screening as part of your next visit, contact The Dr. Stuart Dexter Prosthodontist office in Prairie Village, KS at 913-362-8200.