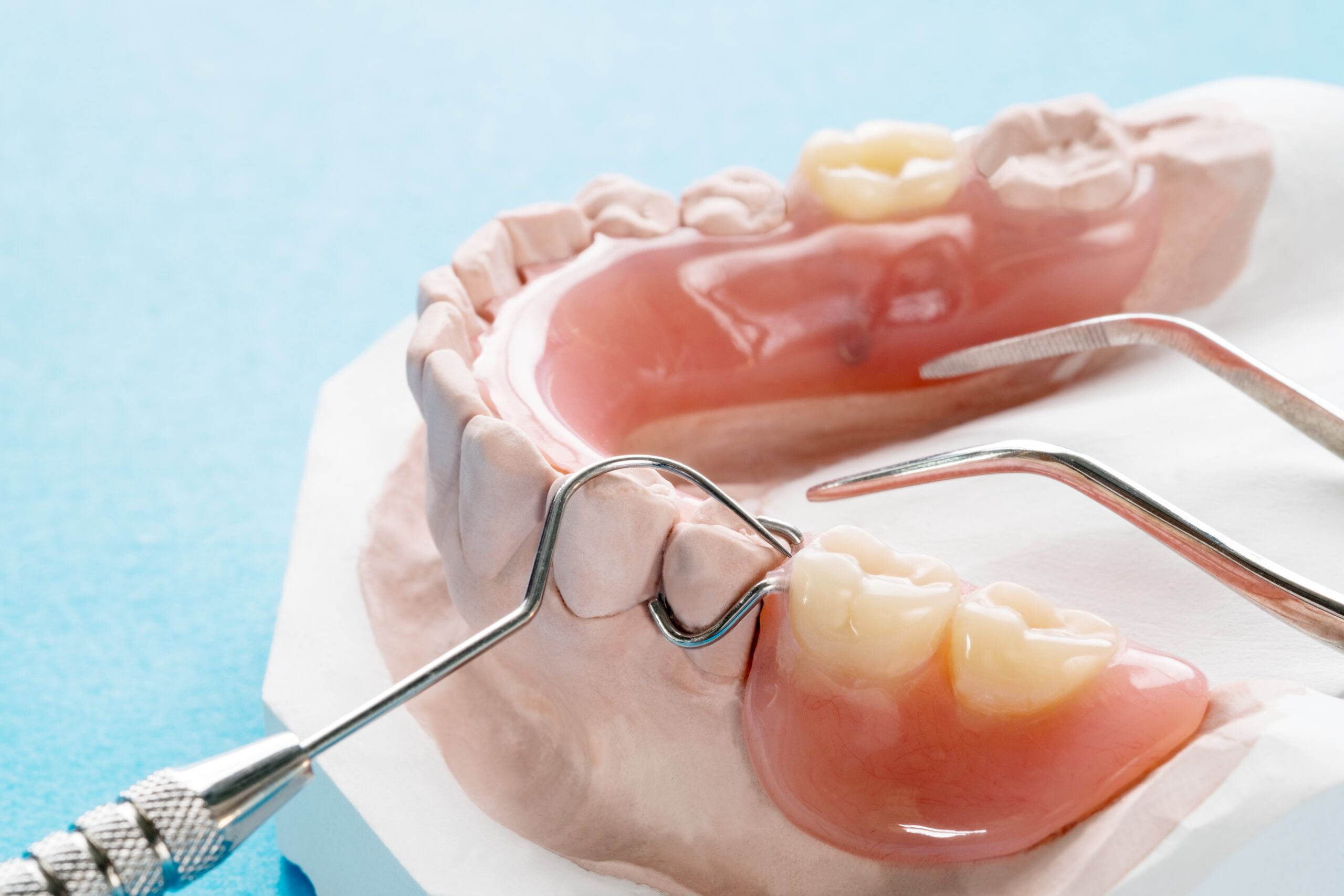 Your smile serves a variety of important purposes throughout your life, and in order to ensure you receive the most use out of it, you are encouraged to maintain a consistent routine of dental prevention. Indeed, other forms of dentistry – such as restorative and cosmetic – also serve important purposes, however, without your oral health in line, the rest cannot help much. Still, sometimes infections and more progress rapidly, and considering the next best step for your health is essential. In today's blog, your Prairie Village, KS prosthodontist explains why it is important to stay on top of routine oral care, and how partial dentures address oral function.
The Need for Extraction
It goes without saying that the last thing most people want to consider is the possibility of losing one or more permanent teeth. In fact, many people go their whole lives without these troubles, but this does not mean it is without consistent practice and care. Moreover, it takes a thorough preventive routine to maintain a clean bill of health for life.
Although it may be the farthest thing from a person's mind, tooth loss and dental infection should be discussed on the event that your oral health comes into question. In other words, there are some instances in which the lesser of the two, so to speak, should be pursued for the sake of all.
Indeed, sometimes extraction is necessary for maintaining proper oral health, and in the event this occurs, it is important to consider the impact of missing teeth on proper function. To learn more about your options and how you are affected, give our team a call today.
When Only Certain Areas Are Affected
Not only can partial dentures benefit your bite function, but they can help complete your smile following the loss of several structures. Indeed, some people may be able to adjust and cope with missing a tooth or two, but when complete sections of your smile are missing, routine tasks such as biting and chewing become nearly impossible to navigate.
Additionally, the excess pressure that is put on your healthy teeth can cause them to become overworked, leading way to greater chances of injury and faster rate of degradation. With partial dentures, however, we can take care to create a prosthetic that best fits your needs.
Knowing Your Options
Because tooth loss is unpredictable in terms of how your grin is affected, custom treatment is often the better choice to suit your needs. Not only will our team work with you to address your unique needs, but we can help provide quality treatment for a variety of differing concerns.
Learn More Today
To learn more about the benefits of partial dentures, contact Dr. Stuart Dexter, Prosthodontist in Prairie Village, KS by calling 913-362-8200 and schedule your next appointment with our team today.