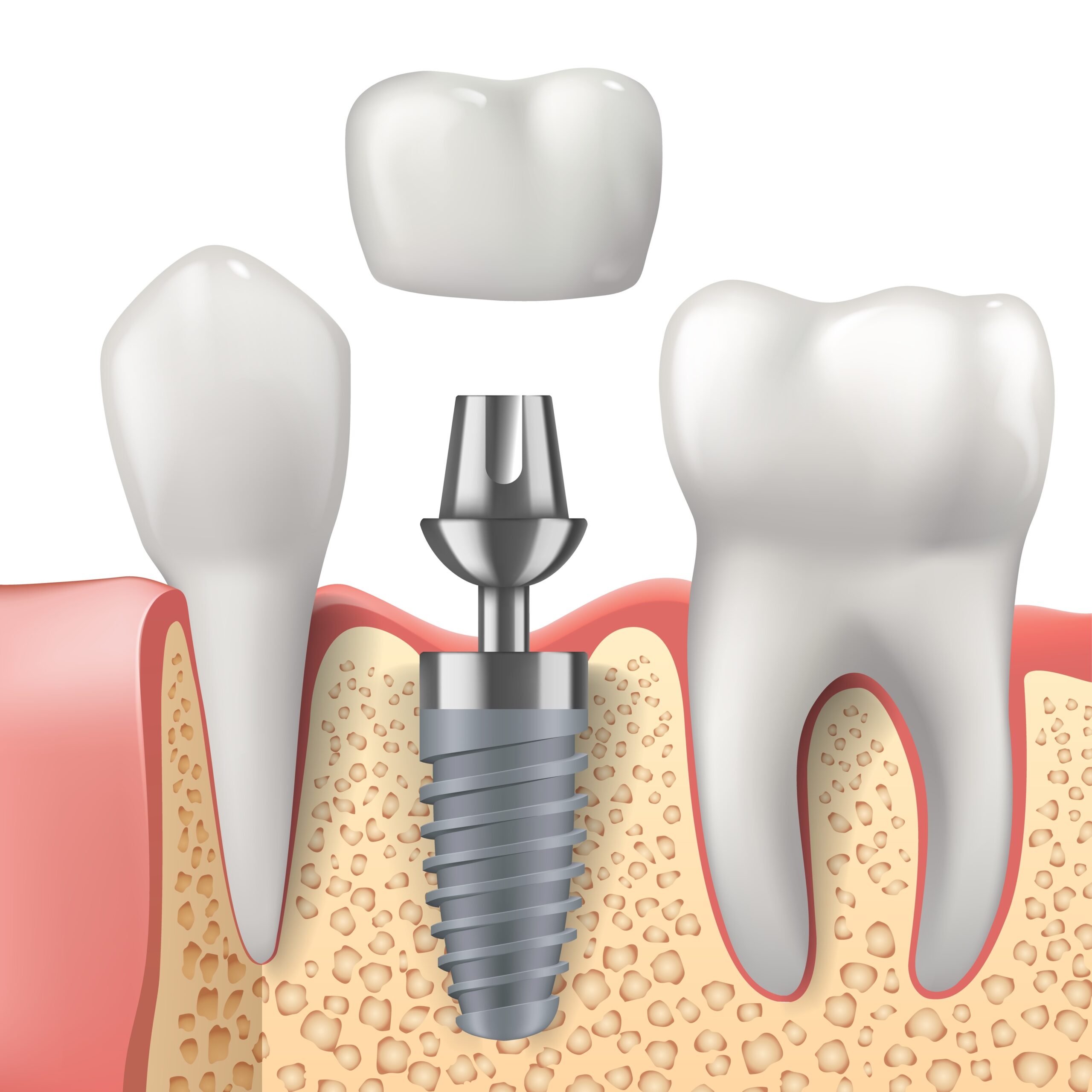 Did you know that dental implants offer a 98% success rate, far more than traditional removable dentures? What makes them such a successful option for addressing minor or advanced missing teeth? In today's blog, your Prairie Village, KS, dentist talks about the benefits of implant dentistry.
Securing Your New Roots
The key to their durability is in the root. Removable dentures need clasps or suction to stay in place, and traditional bridges rely on crowns attached to natural teeth. While effective, these don't address the gradual loss of mass and density that occurs in the jawbone following tooth loss. This loss means further missing teeth and changes to the jaw ridge, which then requires bridges and dentures to be changed every few years. However, by inserting a biocompatible titanium root into the jaw, the body accepts the post as a natural root. This stimulates the growth of jawbone tissue, preventing the jaw ridge changes. As a result, your new teeth can remain in place for decades to come, possibly even an entire lifetime.
Custom Prosthetics
Once your roots are in place, they will bond with the jaw through a process known as osseointegration. At which point, we can address the visible portion of your new smile. For an individual dental implant, we will use an abutment to connect a crown to the post, which is custom-made for a lifelike appearance from durable materials, ensuring a dependable chewing surface. We could also secure a full or partial denture, again custom-made for a balanced bite, lifelike appearance, and a durable chewing surface. We want you to enjoy good oral health and a functional smile, but also optimal esthetics too, so you never hesitate to show off your smile again!
Benefits for Smiles
When you replace your missing teeth, you prevent misalignment from forming and protect the beauty of your smile. Treating tooth loss also helps preserve the balance of the bite, avoiding the onset of issues like TMJ disorder and bruxism (teeth grinding). You can also eat a greater variety of foods again, improving your nutritional intake, and can speak without difficulty too. This helps boost your overall quality of life!
Don't live with tooth loss and watch your smile degrade over time. Instead, contact our team to schedule an appointment so we can talk about possible solutions, and help you move forward with a full and beautiful smile again. If you have any questions, then please give our team a call today to learn more.
Ready to Address Your Missing Teeth?
Contact Dr. Stuart Dexter, Prosthodontist in Prairie Village, KS by calling 913-362-8200 to schedule your next appointment with our office, and to address the gaps in your smile with custom, lifelike dental implants.