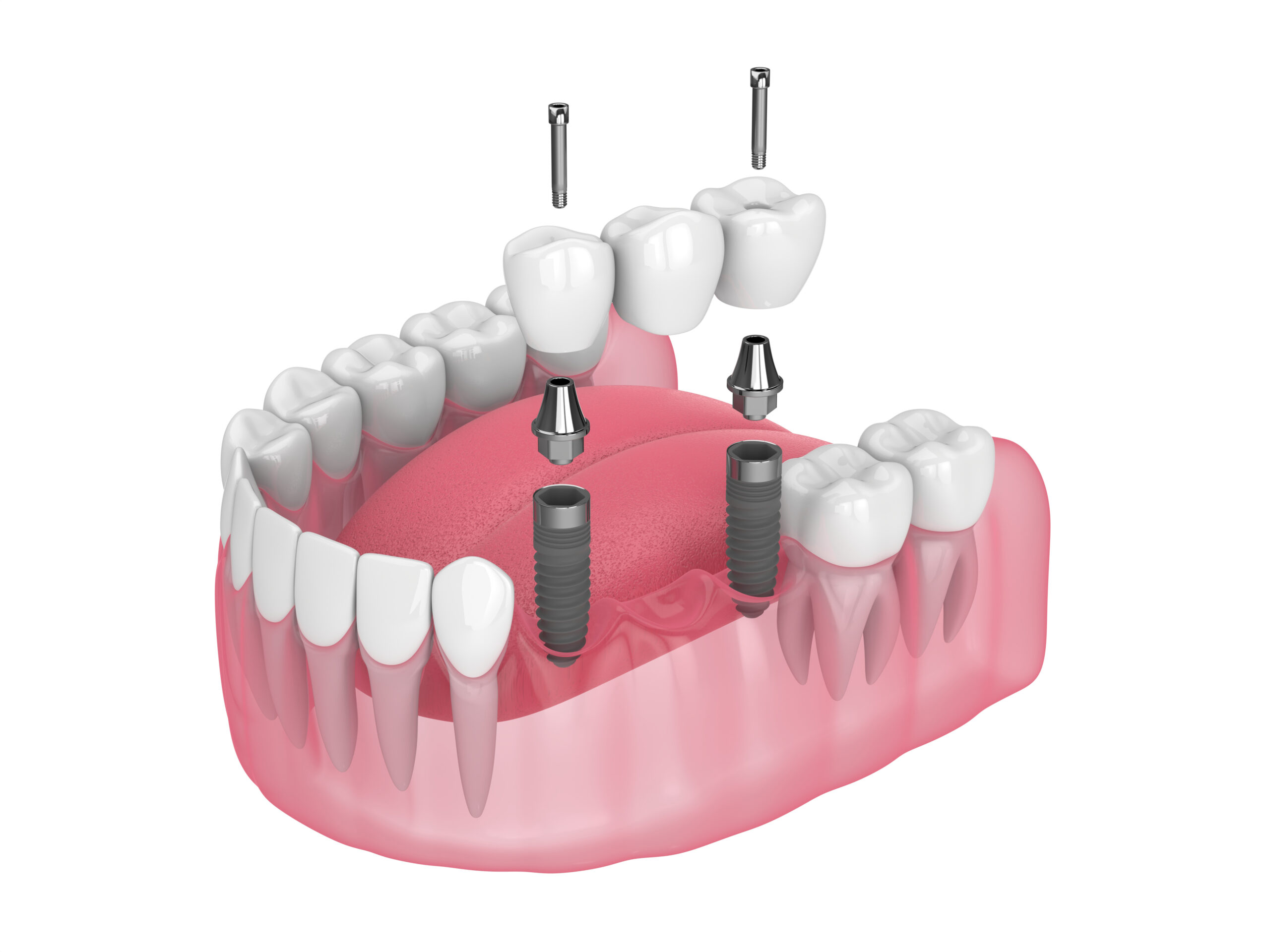 When you suffer from tooth loss, whether due to poor oral health or injury, then tooth replacement is necessary to restore comfort, health, and beauty to your smile again. For a long-lasting and durable option, we can discuss placing dental implants. In today's blog, your Prairie Village, KS, dentist talks about implant dentistry.
The Possible Risks of Tooth Loss
You shouldn't ignore your tooth loss, as even minor cases could mean serious trouble for your smile. Misalignment could develop as teeth near the gap begin to shift from position, with poor alignment alone impacting your appearance and leading to an increased risk of tooth decay and gum disease. The changes in your bite's balance due to tooth loss could strain the jaw joints and make the onset of TMJ disorder and bruxism (teeth grinding) more likely. The body also stops sending doses of calcium and phosphates to the jawbone structure around the missing root. The jawbone then loses mass and density with time, causing an older appearance and leading to further tooth loss. This could also limit your tooth replacement options, as your jaw can no longer support one or more dental implants.
Placing Dental Implants
When you lose teeth, let us know right away. With advanced digital x-rays and intraoral camera technology, we will take a close look at your smile and assess the cause and extent of your tooth loss. We will plan the right angle and position to insert a dental implant post, and provide anesthesia and sedation to ensure you're comfortable the entire time. The body will accept the post as a natural root, bonding with it and preventing the further loss of mass and density in the jaw. Your new teeth now have the potential to last for decades to come, possibly a lifetime! For a single one, we will attach an abutment and a crown to complete it. But with several we can support a bridge or even a full set of fixed dentures.
Restoring Structure
If your jaw is too weak to support them, we could discuss procedures like jawbone grafting for the lower arch, or sinus lifts for the upper one, to provide new tissues to support the posts and allow you to receive quality tooth replacement. If you have missing teeth, whether that means one or most of them, then let us know right away. We're ready to help you enjoy a complete smile again, one that looks and functions like natural teeth. If you have any questions, then give us a call today to learn more.
DO YOU HAVE ANY QUESTIONS ABOUT IMPLANT DENTISTRY?
If you have any questions about replacing missing teeth, then please contact Dr. Stuart Dexter, Prosthodontist in Prairie Village, KS by calling 913-362-8200 to schedule an appointment for implant dentistry.