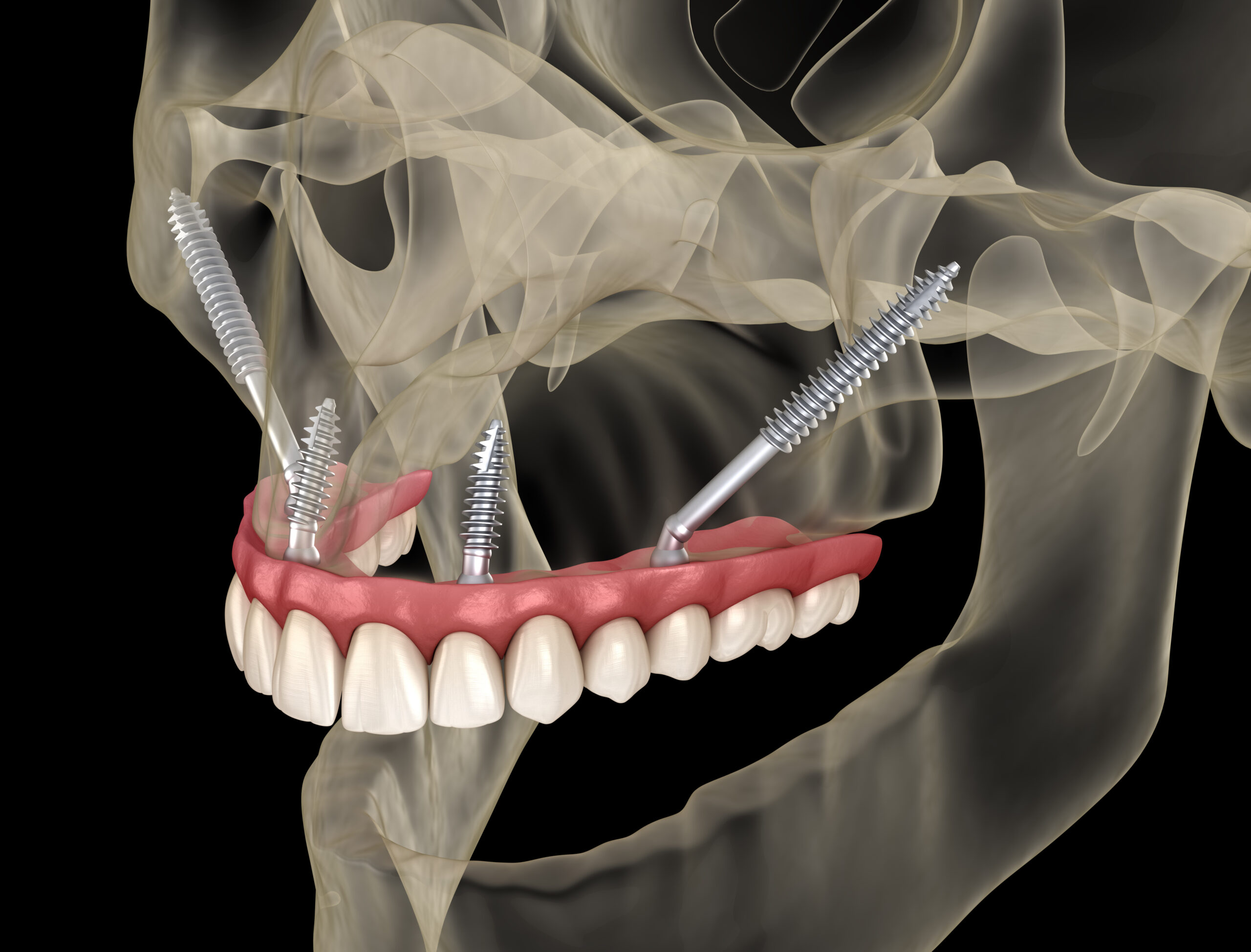 When you have major tooth loss, then you may need a set of dentures to restore function and beauty. For greater stability and longer-lasting results, we could secure a set of full dentures with multiple dental implants. In today's blog, your Prairie Village, KS, prosthodontist talks about how we secure fixed dentures.
When You Need a Prosthetic
Dentures are substantial dental prosthetics meant to address severe tooth loss. A partial addresses cases of multiple gaps in the smile, but for people missing most or all of their teeth, we will prescribe a full prosthetic. Replacing these missing teeth helps restore your ability to eat your favorite foods, and to speak without difficulty. You will also avoid developing a prematurely aged appearance, which can happen as the body suspends or diverts the flow of calcium and phosphates away from the areas without tooth roots. The loss of mass and density that follows makes you appear older. But! With fixed dentures, we can preserve your facial structure as we also replace your missing teeth.
Lifelike Results
The prosthetic portion, the part people will see when you smile, will be custom-made for your smile. Creating them begins with our team taking detailed images and impressions of your teeth with digital technology, often after we extract the last few teeth. We use these to design and craft the prosthetic. The denture will contain an acrylic base that looks like gum tissue, but with a full row of new ceramic teeth. Ceramic can be color-matched to blend with your smile, and also absorb daily bite forces and pressure. We want you to be able to smile with confidence again!
Dental Implants
We will insert several dental implants into the arch, where they will bond with the bone tissue and act as new roots. This helps stimulate the growth of bone tissue to prevent the breakdown linked to an aged appearance. We then connect the new teeth to them with abutments. You will have prosthetics that never slip when you eat or speak, and that can last for decades to come, possibly even an entire lifetime! We will provide instructions for caring for your new smile, and will keep an eye on them with periodic visits. If you have any questions about how to treat major tooth loss with a fixed and lifelike set of implant dentures, then contact our team today to learn more. A full smile is possible again!
Do You Need Help With Your Tooth Loss?
Contact Dr. Stuart Dexter, Prosthodontist in Prairie Village, KS by calling 913-362-8200 to schedule your next appointment with our office, and to find out if your smile is ready for dental implant prosthetics. You can smile with confidence again, and enjoy your favorite meals too!