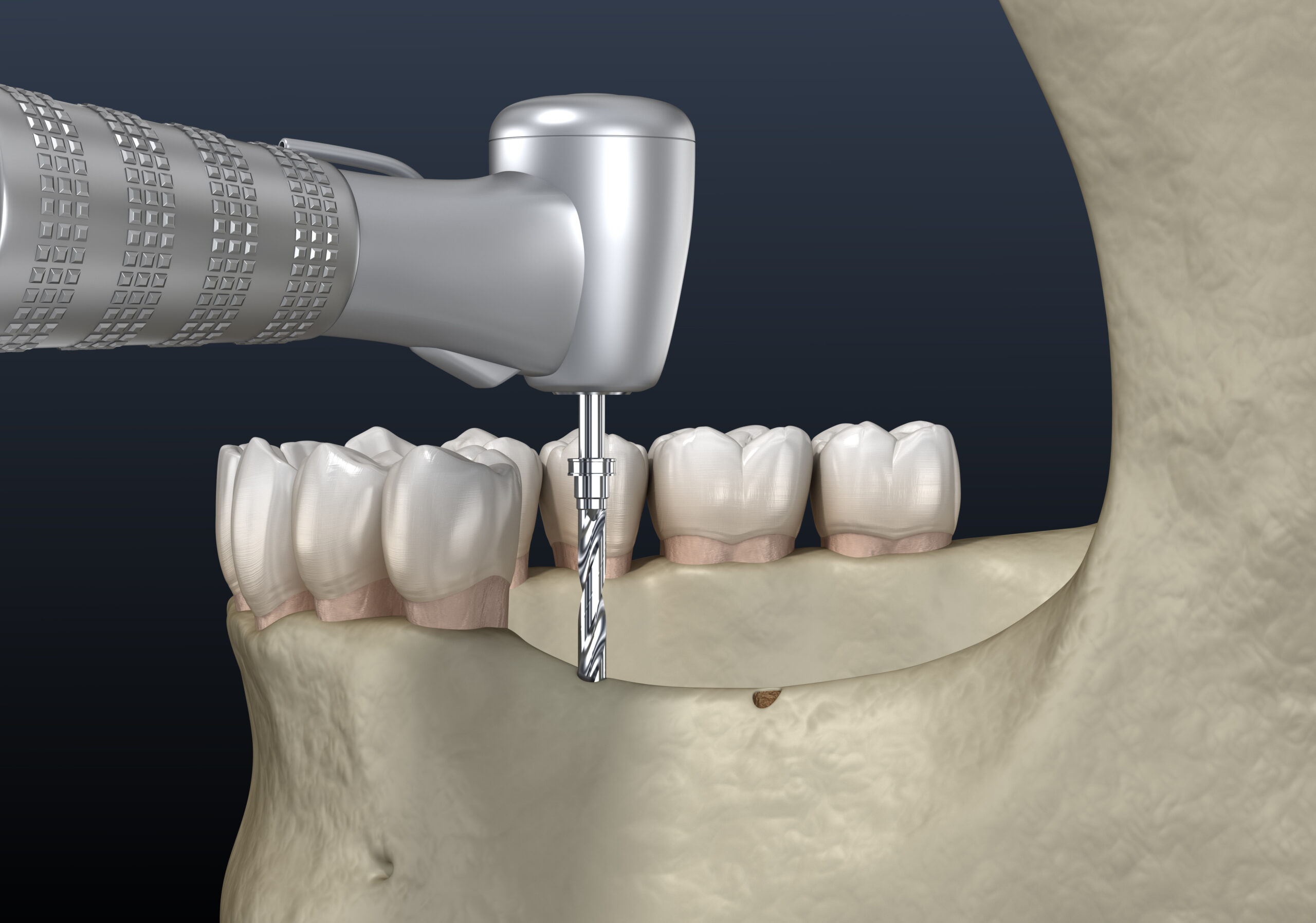 When our jaw loses mass and density following tooth loss, or as a result of an injury, this could complicate a number of facets of our daily life. To restore function, health, beauty, we need to undergo treatment to restore what has been lost. In today's blog, your Prairie Village, KS, prosthodontist talks about ridge augmentation and sinus lifts.
Injury and Tooth Loss
Issues with the strength of our jaw could occur as complications in the growth and development process, or due to an injury to the smile. however, the most common factor is tooth loss. When we lose natural teeth, our body will in response suspend the flow of calcium and phosphates to the bone structure around the missing root. Without these nutrients, the bone tissue loses mass and density, breaking down to cause an older appearance and to cause further tooth loss. This also limits tooth replacement options, as the bone structure may not be sturdy enough to support one or more dental implants. However, we can help with restorative oral surgery.
Grafting and Sinus Lifts
Jawbone grafting, also known as ridge augmentation, can restore strength to the lower arch following untreated tooth loss. We will essentially place new tissues that bond with the smile and provide new support for one or more dental implants. We could use tissue taken from the patient's jaw or hip, or from donor or synthetic sources. To ensure you're comfortable, we will employ local anesthesia and sedation, so you reach a calm and relaxed state with little to no memory of the procure afterward. For the upper arch, we could raise the sinus floor to uncover new one tissue, which we can then insert new tooth roots into once the area heals.
Dental Implant Placement
The dental implants will be guided into place with advanced imaging systems, so we make sure the perfect angle and position to stimulate the growth of bone tissue and ensure your bone is strong and sturdy, meaning you maintain your facial structure and avoid an aged appearance. Once the placement area heals, we will add abutments to the posts and connect crowns for individual ones or prosthetics for multiple posts. You can receive a single dental implant, a bridge, or even a full or partial denture that never slips and never needs to be removed. These can also last far longer than traditional options too.
If you have any questions about rebuilding your jaw structure or about implant dentistry, then contact our team today to learn more.
Do You Have Any Questions?
If you have any questions about restoring jawbone structure and density, then please contact Dr. Stuart Dexter, Prosthodontist in Prairie Village, KS by calling 913-362-8200 to schedule an appointment for grafting or sinus lifts.