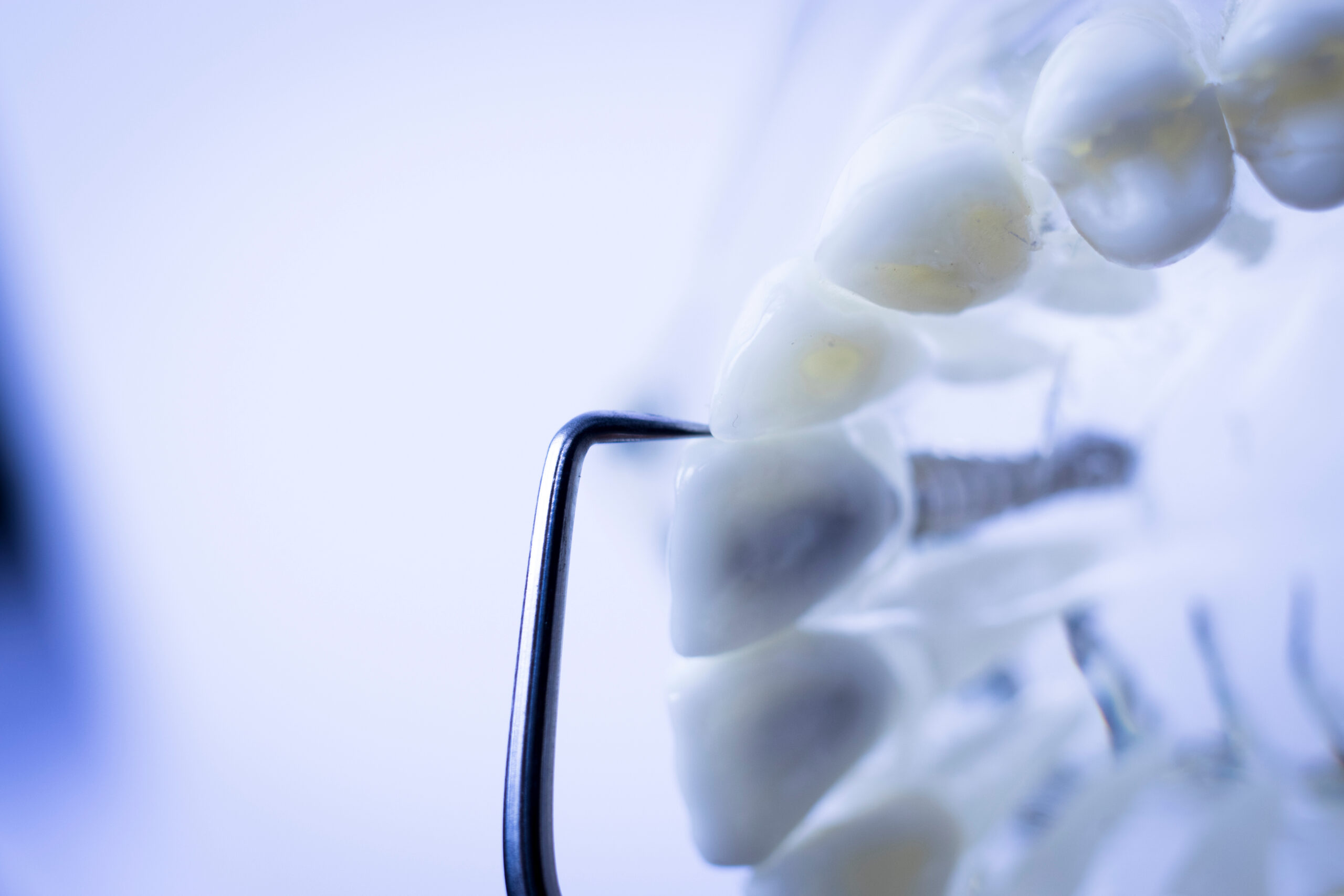 Tooth loss can mean serious trouble for adults, with major complications and even the risk of a prematurely aged appearance. To not only replace missing teeth but also protect your facial structure, you may need implant dentistry. In today's blog, your Prairie Village, KS, prosthodontist talks about dental implant placement for missing teeth.
The Causes and Impacts of Tooth Loss
We could lose teeth to factors like injury or dental infection, but the most common cause is the advanced stage of gum disease, known as periodontitis. This stage destroys the tissues that connect the teeth and gums, and leads to loose and missing teeth. When you have missing teeth, the body will suspend the flow of calcium and phosphates to the bone around the lost root. Without these nutrients, the tissue loses mass and density, which causes further tooth loss and a prematurely aged appearance. You could also develop misalignment as nearby teeth drift from position, and the risk of TMJ disorder and bruxism (teeth grinding) increases as the bite balance is altered. To protect your smile's appearance, health, and function, and to prevent a prematurely aged appearance, you need to seek tooth replacement with dental implants.
Planning Tooth Replacement
To begin, we will thoroughly examine your smile with digital x-rays and intraoral camera technology, so we can assess the state of your smile and plan the replacement process. We will make sure your jawbone can support new roots, and then plan the perfect angle and position to support a new tooth.
Dental Implants
The process begins with our team numbing your smile and also administering a dental sedation to ensure you're calm and comfortable throughout the entire process. We then guide the implant posts, a biocompatible titanium post similar in appearance to a screw, into the jaw. Over time, it will bond with the jaw through a process called osseointegration. The body will accept it as a new root, which resumes the flow of nutrients to the jaw and preserve your facial structure while helping you new roots last for decades to come. Later, we attach an abutment to the post and connect a custom-made dental crown to it. The crown will look natural and blend seamlessly with your smile. We can also secure bridges and even full or partial dentures if necessary, preserving your smile and offering lifelike and durable results!
If you have any questions about how we address tooth loss or about the implant process, then contact our team today to learn more about implant dentistry.
Do You Have Lost Teeth?
Contact Dr. Stuart Dexter, Prosthodontist in Prairie Village, KS by calling 913-362-8200 to schedule your next appointment with our office, and to find out how we replace one or more missing teeth with advanced implant dentistry.