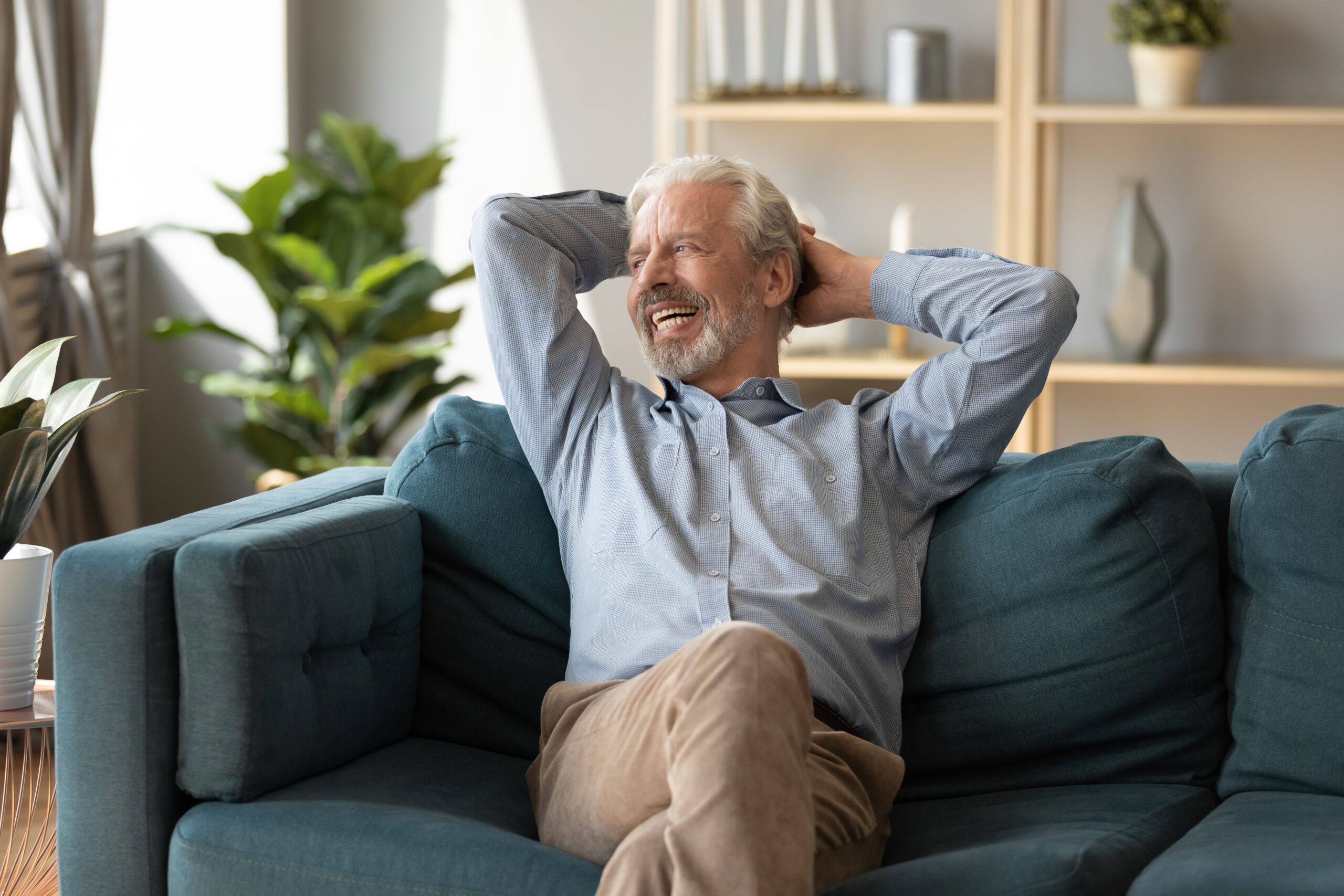 Dental implant technology has revolutionized the world dentistry, bringing new forms of prosthodontic repair to the public. This technique is now being utilized as a support system for dentures, and this process can give you an unparalleled bite. Say goodbye to messy adhesives, and look instead toward a solution based upon implant technology. These also do not cover the roof of your mouth, which can be more comfortable and less likely to trigger your gag reflex.
Speak with a qualified prosthodontist in Prairie Village and Overland Park, KS for more information on how this process could be the right option for your mouth. Through a mechanism known as osseointegration, your new solution fits right in with the rest of your smile. Your body recognizes a strong titanium post as part of your own natural material, and your bone grows snugly to the metal. We can help you adapt with age, expanding your implants up to a full mouth of new teeth!
A Biomechanical Solution That Derives Strength From Your Bone
The placement of dental implants has become a popular procedure for those who have lost teeth. You may be familiar with the name, yet have never spent much time looking into the practice. If this is your first instance of adult tooth loss, that is completely understandable. Learning a bit about the process can help you to make a decision.
After your extraction, your new implant starts with the placement of a durable titanium rod within the bone of your jaw. This metal has a special ability to interact with the human body, and so your bone will grow tightly around the threads. Once you have fully recovered from this, a permanent prosthetic tooth can sit atop your post. The strength of this process comes from the titanium connection, and different solutions can be attached to the location.
There Is An Added Adaptability With Dental Implants
Since these posts can be utilized with any number of possibilities, you have options in the repair of future tooth loss. This gives dental implants another advantage over the use of appliance-based solutions such as a dental bridge. With the use of osseointegrated posts, you can navigate additional loss. This makes it a helpful solution for those who are anticipating the need for future extractions. Speak with your prosthodontist about all of your needs and see if this method suits your particular needs.
Prosthodontic Care You Can Trust In Prairie Village And Overland Park, KS
Speak with your Overland Park and Prairie Village, KS prosthodontist, Dr. Stuart Dexter, DDS at (913)362-8200 to schedule an appointment or to learn more. You can have a solution that adapts to your future instances of tooth loss with a dental implant. From single tooth replacement to a whole mouth repair, this process brings you benefits!