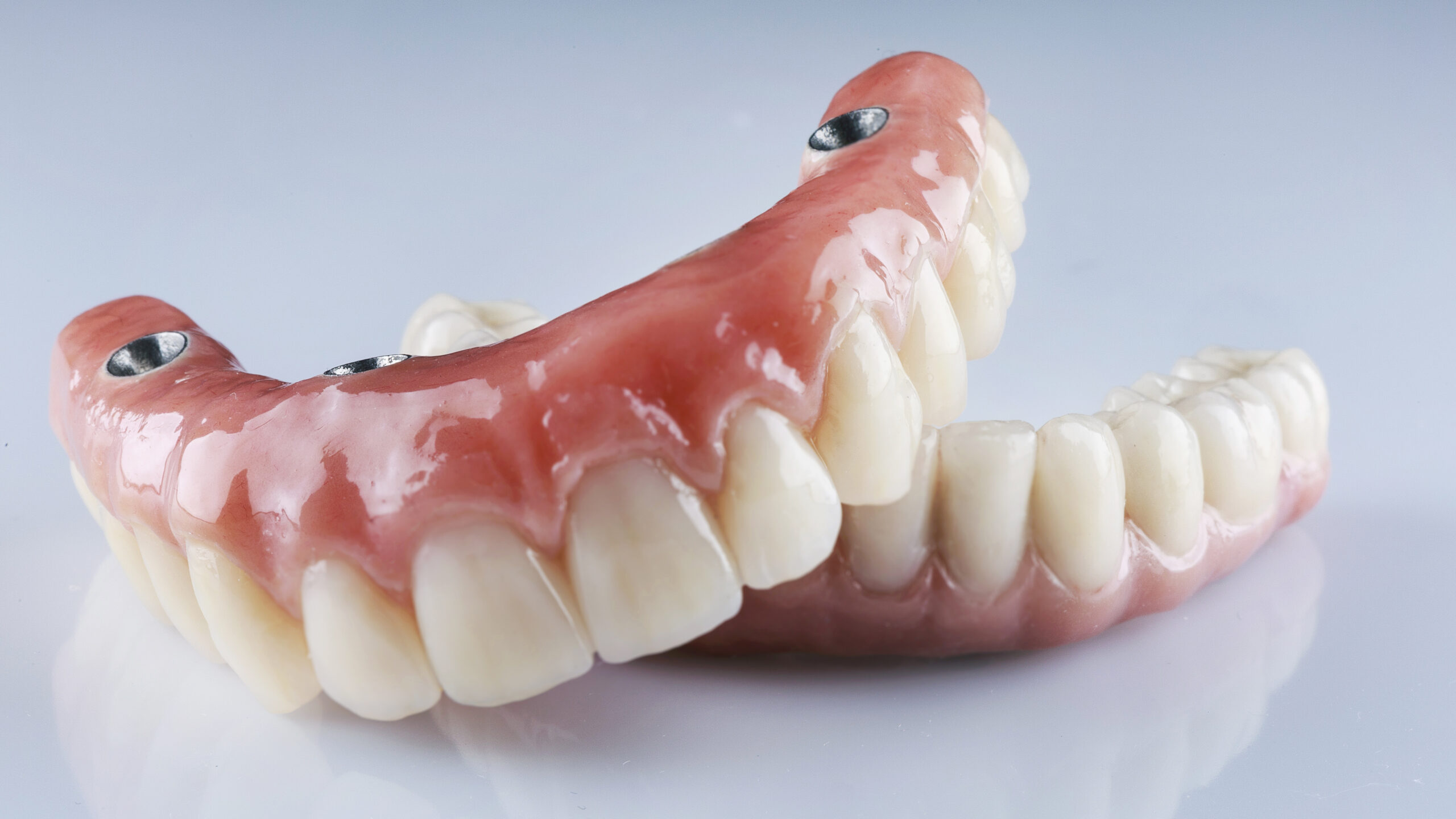 In last week's blog, our team discussed the structural and functional benefits that dental implant posts provide your smile after they have healed, as well as how treatment benefits your oral health overall. As an extension of last week's blog, this week your Prairie Village, KS prosthodontist will examine the impact losing several structures has on your oral function, and how an implant-secured denture can help. Further, we will discuss the benefits of composite material for a lifelike finish overall.
When Prosthetics are a Must
It goes without saying that nobody wants to lose a permanent tooth if it can be avoided. Unfortunately, this is not always the case and a choice must be made to prioritize your health overall. Just because an infected tooth has been removed, however, that does not guarantee that the infection itself is truly gone. As a matter of fact, it is more common for a person who has experienced the loss of one tooth to experience more subsequent loss thereafter, especially if treatment is not sought in a timely manner.
In addition to losing permanent structures, you lose support for the pressure of your bite. You see, each tooth root creates a secure connection with the jawbone material. Not only does this allow your teeth crowns to absorb the pressure of your bite effectively, but this process stimulates the jaw material, thus keeping it strong enough to support your roots.
While traditional crowns may have addressed your smile's appearance, a dental implant offers solutions for both appearance and oral function. Further, utilizing this concept in conjunction with a prosthetic bridge or denture opens the doors to a teeth replacement option that better suits your needs. To learn more about this process, give our team a call today.
Missing Several Teeth
As we mentioned earlier, the chances of losing a second or subsequent tooth after losing one to infection increases, and if too much time has passed between the loss of your first tooth without proper care, you can expect complications to arise with neighboring structures.
Indeed, sometimes patients are unable to seek timely treatment, resulting in two or more teeth succumbing to infection. While this is not ideal, it does not mean something cannot be done. Contact our team today to learn more about your options.
Lifelike Solutions
When it comes to improving your oral function and restoring your smile, implants establish a strong foundation. Not only can implant-retained bridges and dentures improve functional capabilities, but the custom material we use can closely mimic the natural appearance of your smile, resulting in a highly realistic finish.
Learn More Today
Contact Dr. Stuart Dexter, Prosthodontist in Prairie Village, KS by calling 913-362-8200 to learn more about the benefits of prosthetic dentistry and improving your functional capabilities.