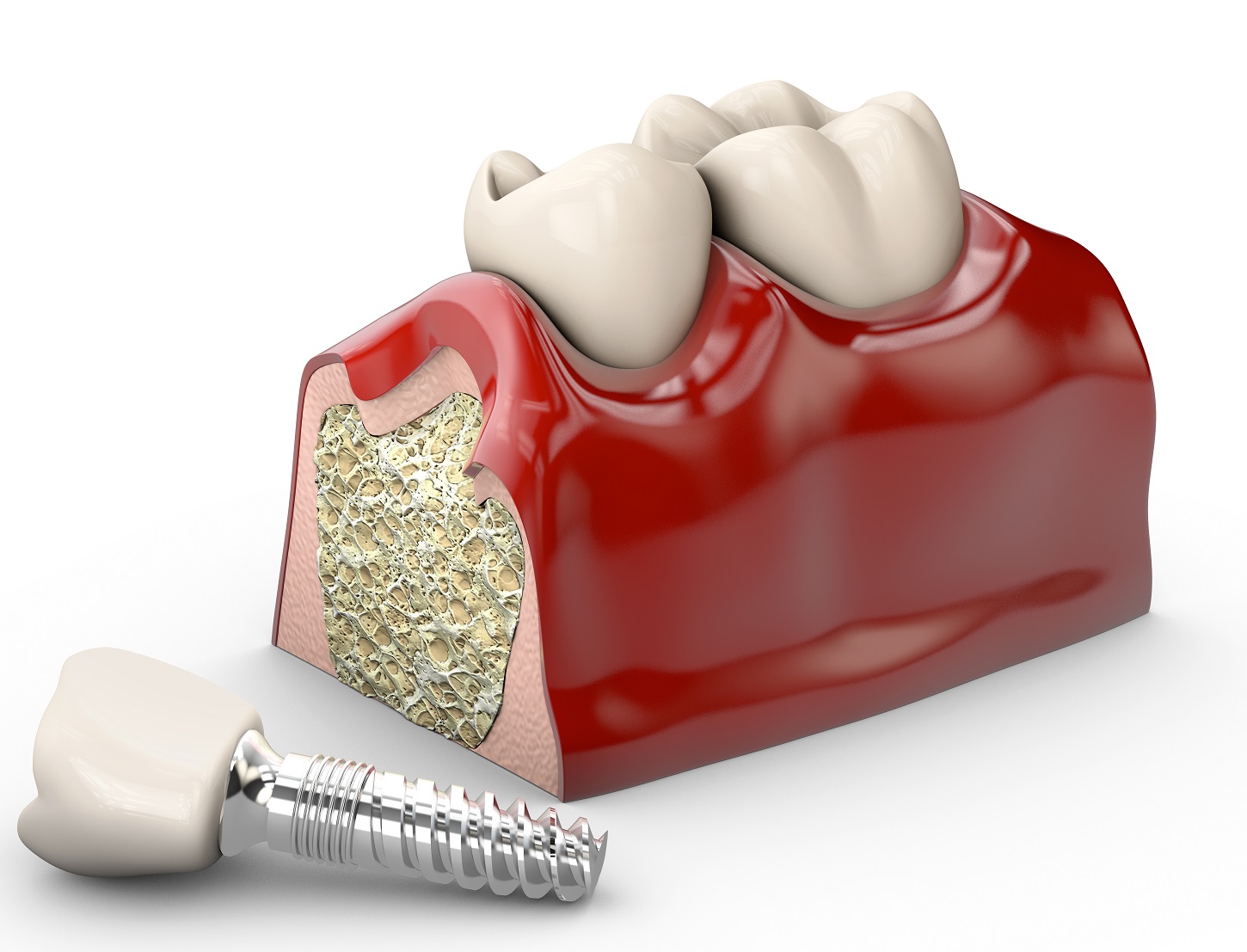 A dental bridge is a common solution for dealing with tooth loss. The conventional restoration is designed to fill the empty space in your smile that's created by a lost or extracted tooth, and with modern materials, dental bridges can do an excellent job of replicating your lost tooth. However, with their highly lifelike and discreet appearance, modern dental bridges still have room for improvement. That typically involves the addition of one or more dental implant posts to give your restoration the same type of support as your healthy, natural teeth.
The design of a traditional dental bridge
Traditionally, a dental bridge consists of the lifelike replacement for your lost tooth and one or a pair of dental crowns adjoining it. As the replacement tooth, or pontic, is placed in the empty space in your smile, the adjoining dental crowns are bonded to the nearest healthy, natural teeth for support. This means the abutment teeth have to be modified to the accommodate the bridge's supportive dental crowns. Not only does this mean more of your natural tooth structure has to go, but without teeth roots or dental implants, your restoration won't be as sturdy and stable.
What dental implants add to the design
Dental implants aren't an entirely new restorative concept for replacing lost teeth. In fact, they're designed specifically to enhance the quality of conventional designs for modern dental bridges and dentures. A dental implant is a small post that resembles a healthy, natural tooth root, and is placed in the dental ridge to fill the space in the jawbone structure where your tooth's root once rested. Depending on the severity of your tooth loss, as well as several other oral health factors, you may benefit from a single dental implant post, or from multiple posts to offer optimal support.
How this enhances your restoration's function
One of the more notable benefits of a dental implant bridge is that your restoration can stay in place without having to modify your healthy tooth structure. Rather than abutment teeth, your bridge will have more lifelike roots to rest upon. In addition to preserving more healthy tooth structure, this also enhances the quality of your restoration's function, allowing you to eat a greater variety of foods with ease. In the long run, replacing your lost teeth roots will also help you slow down or stop the loss of mass and density in your jawbone that accompanies tooth loss.
Learn more about dental implants
With dental implants, your dental bridge or other restoration can enjoy significantly enhanced comfort and support, as well as do more to rebuild your smile. To learn more, schedule a consultation with us by calling the office of Dr. Stuart Dexter in Prairie Village, KS, today at 913-362-8200.