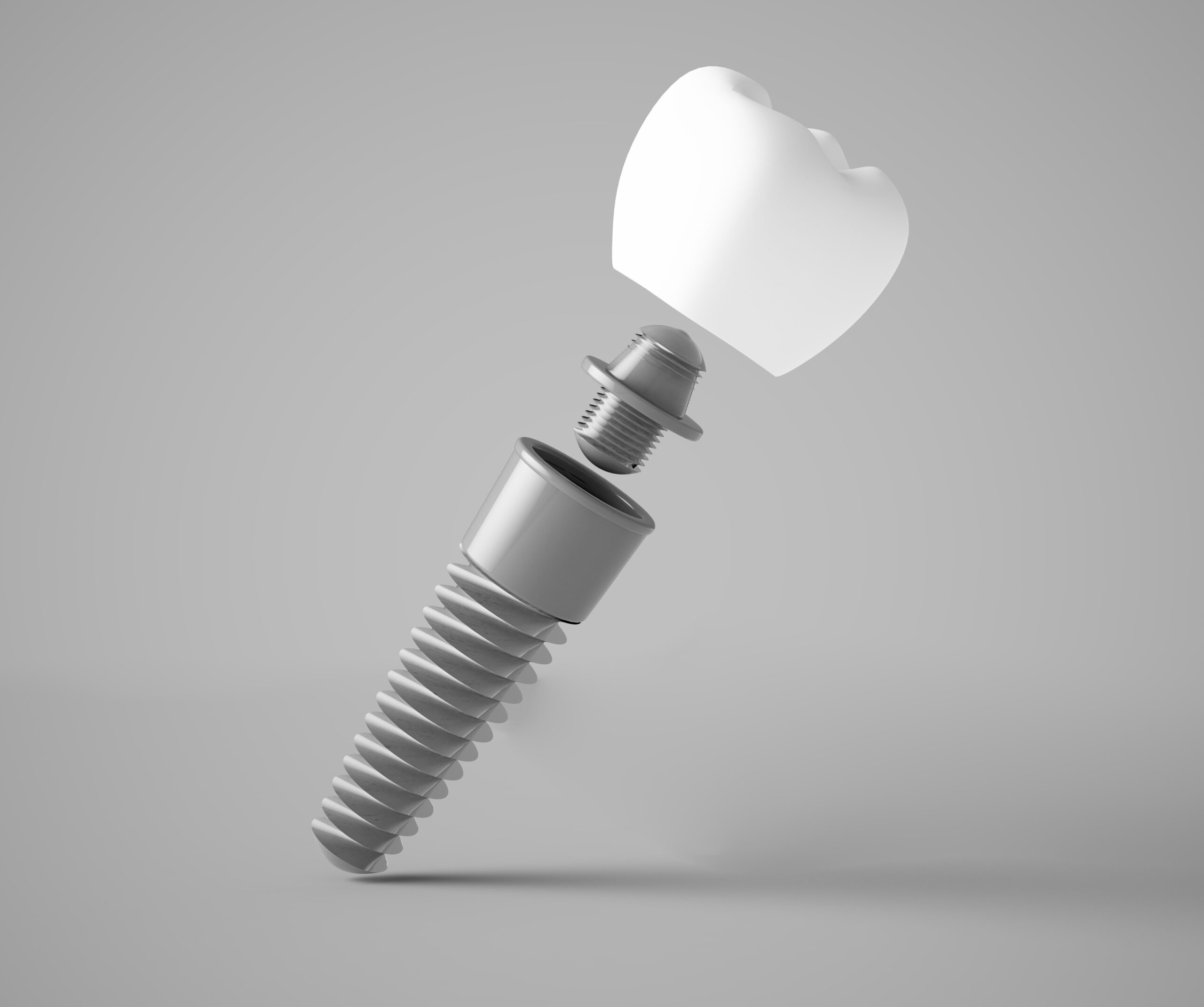 Dental implants do much more than just fill the gap in your smile brought on by tooth loss. They can actually preserve your facial features and prevent the prematurely aged appearance that could occur as the result of tooth loss. In today's blog, your Prairie Village, KS, prosthodontist talks about the dental implant process.
The Impact of Missing Teeth
Losing your teeth could cause you to feel embarrassed about your appearance, you may even try to hide your smile in pictures. But the gaps in your smile mean much more than just negative changes to your appearance. Surrounding teeth could actually begin to drift from their positions, causing misalignment. An even smile further impacts your appearance, but also makes the onset of cavities and gum disease more likely. The loss of your teeth places new pressures on your bite balance and jaw joints, so problems like TMJ disorder and bruxism (chronic teeth grinding) could become more likely. But the most significant danger is the loss of mass and density in the jawbone, which happens as the body suspends the flow of calcium and phosphorus to the jawbone. This means an older appearance and the risk of further tooth loss!
Dental Implant Placement
To address minor tooth loss or even total tooth loss, we can turn to implant dentistry. Unlike removable dentures or traditional bridges, these involve actually inserting a biocompatible titanium post to the jawbone. This acts as a new root. We then attach an abutment to them, which extends above the gum line. For an individual missing tooth, we attach a custom-made crown to the abutment, which provides a new chewing surface and a lifelike appearance. We could also affix bridges to the abutments, or even secure a full set of dental implant dentures. Steps are taken to ensure a lifelike appearance too, so you can smile with confidence and of course, eat your favorite foods again.
Osseointegration
They help preserve your smile through a process known as osseointegration. This occurs when the implant posts and the jawbone bond, as happens with natural roots. This stimulates the growth of jawbone tissue and prevents the loss of mass and density, so your new teeth can last for decades to come, you can smile with confidence, and you can maintain your youthful features too. Whether you have a single missing tooth, or require a complete set of dentures, we can help with implant dentistry, so you preserve your smile and never hesitate to show off your pearly whites in pictures!
If you have any questions about addressing missing teeth, then contact our team today.
Do You Have Questions About Missing Teeth?
Contact Dr. Stuart Dexter, Prosthodontist in Prairie Village, KS by calling 913-362-8200 to learn more about how we replace missing teeth and help preserve your youthful features.