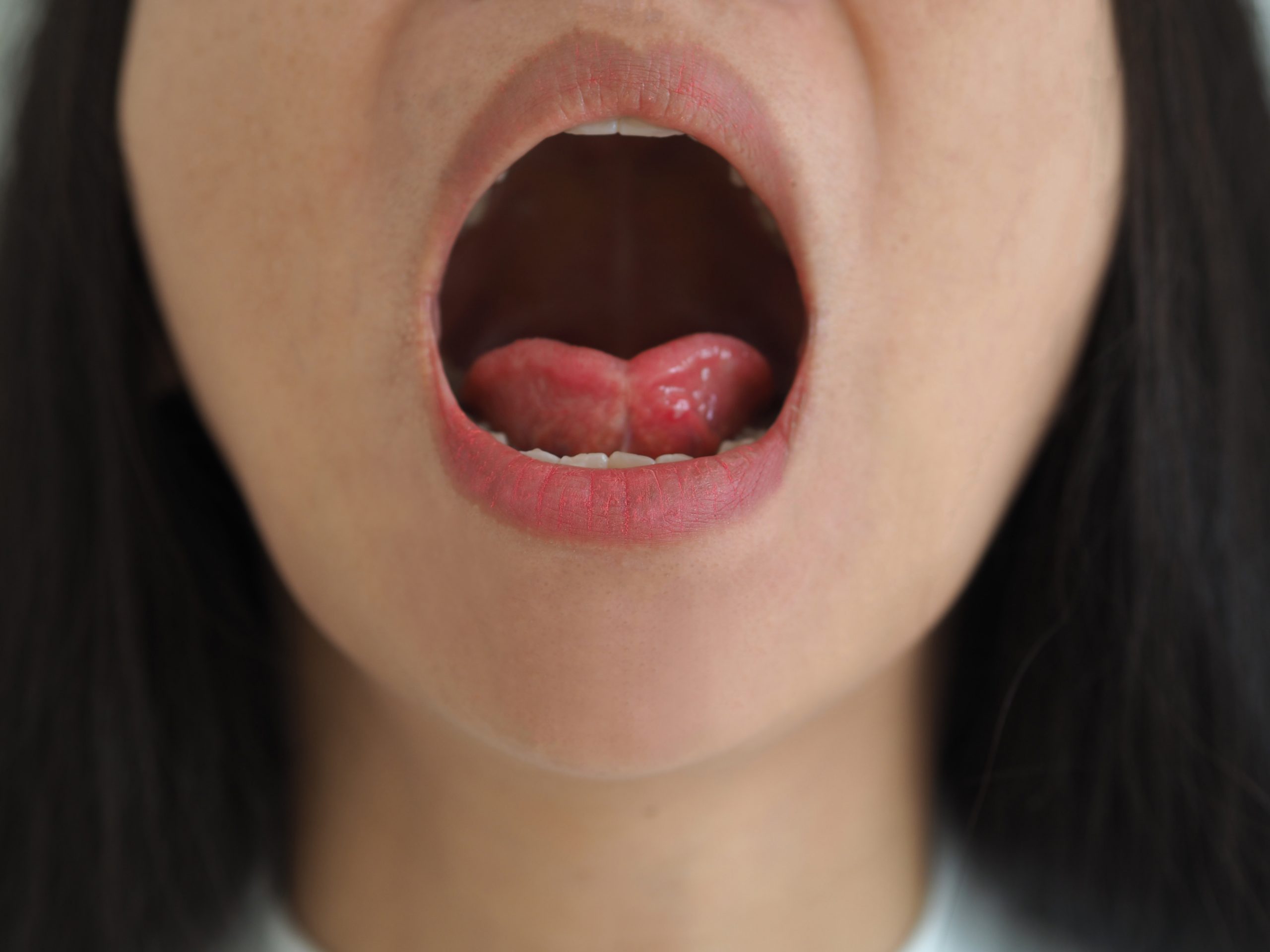 If you have ever had the problem of being unable to eat certain foods or enunciate certain words or letters, whether you are aware of it or not, you may be experiencing ankyloglossia, also known as "tongue-tie." This condition can cause difficulty during every-day tasks, making speaking, and even eating difficult at times. But can anything really be done? The answer to this question is yes! Through a procedure that keeps your comfort in mind, known as a frenectomy, the Office of Dr. Stuart Dexter, Prosthodontist in Prairie Village, KS may be able to assist you to alleviate the situation.
Range of Motion for Speaking
Tongue-tie is a condition in which the connective tissue between the different parts of your mouth known as the oral frenulum, is formed improperly. It forms at birth and results in restricted movement of the tongue, making saying certain words or letters difficult due to lack of range of motion. This condition essentially means that an unusually short or tight band tethers the bottom of the tongue's tip to the floor of the mouth. Symptoms include difficulty lifting the tongue toward the upper set of teeth, difficulty moving the tongue from side to side, trouble sticking out your tongue, or the appearance of a notched or heart shape when attempting to stick the tongue out.
Inability to Perform Certain Activities
When an individual is experiencing tongue-tie, he or she may have difficulty performing certain activities, such as licking an ice cream cone or playing wind instruments. It can also lead to poor oral hygiene, as it can be difficult to sweep food debris from teeth, or even lead to the formation of a gap between the two bottom front teeth. With these symptoms in mind, it might be time to consider an oral and maxillofacial treatment, such as a frenectomy.
Better Communication
When considering a frenectomy, it is important to keep in mind the effects and the specific circumstances of your condition. During this procedure, your prosthodontist will carefully remove the frenulum causing the issue, thus restoring your tongues range of motion and ability to perform tasks such as speaking and enunciating letters such as "t", "d", "l" and more. For more information about this procedure, or to see if you qualify, please contact our office.
How a Frenectomy Can Help You
Difficulties speaking, performing specific activities, and more can really hinder how individuals function from day-to-day. At the Office of Dr. Stuart Dexter, Prosthodontist, we wish to assist our patients in not only practicing good oral health habits but in the ability to enjoy their smiles with adequate functionality. If you are experiencing tongue tie and would like to consult with our office to see how we can help, please contact our Prairie Village, KS team by calling 913-362-8200 today.Sr