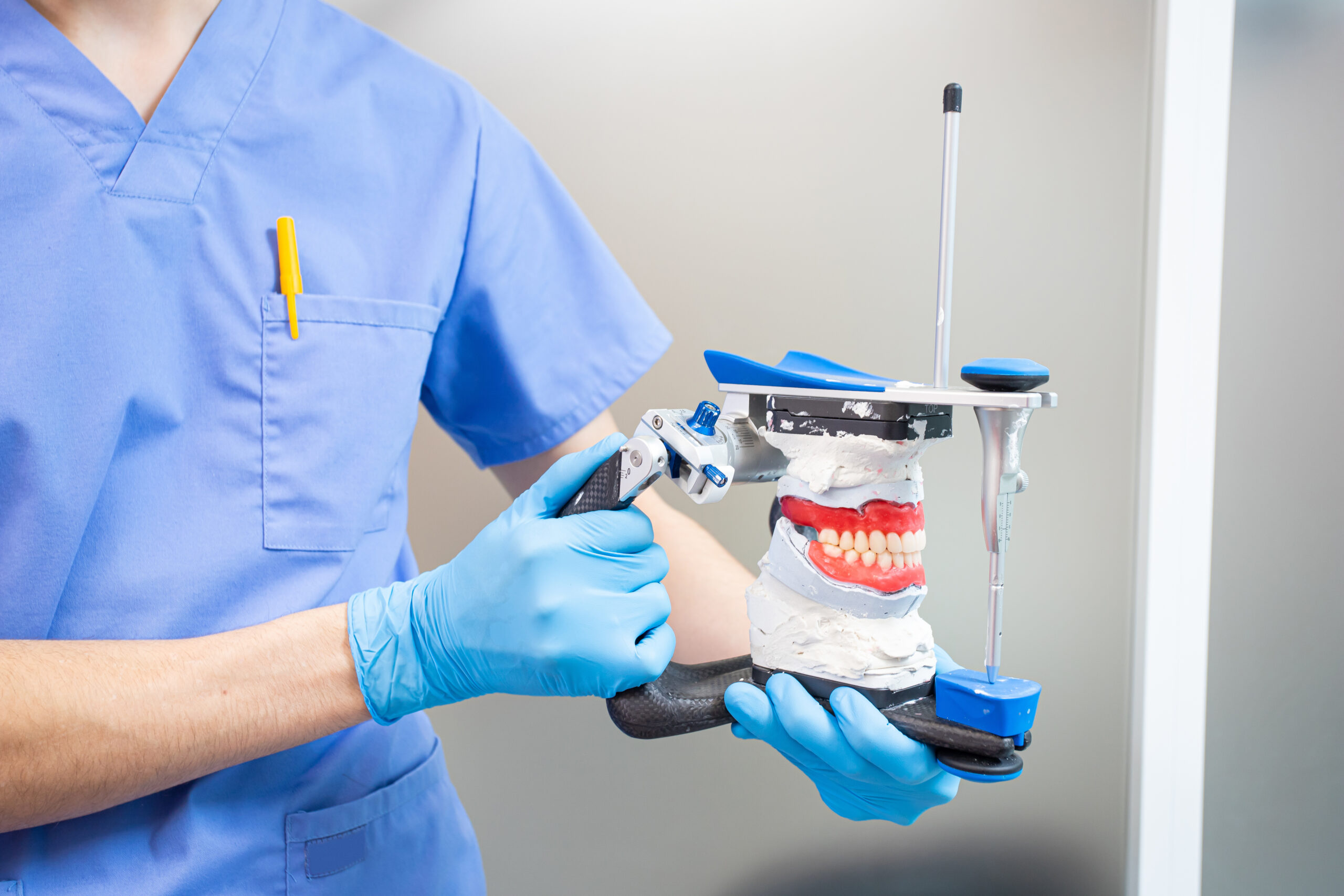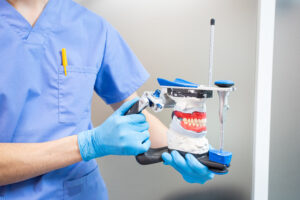 While dentists can treat a wide array of issues, sometimes you need more specialized care than a traditional oral healthcare provider can give. Because your teeth and jaw are part of your skull, problems with your oral cavity can also affect your face. This interconnectedness means that issues that are seemingly relegated to your mouth can spiral and cause significantly more damage down the line. When this occurs, a family dentist might not be able to provide adequate care, so you will need to visit a specialist: perhaps a prosthodontist. In today's blog, your Prairie Village, KS, prosthodontist discusses what he does and the times you should visit him. 
What Does A Prosthodontist Do?
Overall, they specialize in repairing teeth and replacing those that are missing. This can involve providing implants, dentures, crowns, and more. Additionally, they are trained to handle more intensive situations like restoring jaw structures. This is particularly important because when the jawbone falters, it can lead to one's face sinking inwards. Their work ranges from restorations to cosmetics to more. All of these areas are interconnected, so by fixing one area or issue, it can lead to benefits elsewhere. 
Extensive Training And Education
To be able to provide the best possible care, prosthodontists undergo more intensive training. In addition to completing their undergraduate and dental degrees, they must also pass examinations to become either a Doctor of Dental Surgery (DDS) or a Doctor of Medicine in Dentistry (DMD). Moreover, they must complete a three-year residency through an ADA-accredited graduate program and pass the American Board of Prosthodontics certification exam. By completing all of this, they are extraordinarily capable and successful in treating a wide array of Maxillofacial problems including birth defects, external trauma, and those who lose basic functionality of their jaws.
When Should You See A Prosthodontist
There are myriad reasons that necessitate seeing a prosthodontist, but you will primarily want to schedule an appointment if you are dealing with severe jaw or facial issues. You could have undergone an accident related to your mouth or perhaps you have a congenital condition. Regardless of the cause, when you see a prosthodontist, you will know you are working with a highly-trained professional that specializes in treating complex dental conditions. In addition to those severe issues, a prosthodontist can also provide more general restorative and cosmetic care. Additionally, they can help with sleep and jaw issues like sleep apnea and TMJ Disorder. Overall, if you need a lot of work done on your jaw or face, they are great doctors to have in your corner.
Contact Us To Learn More About Prosthodontists
If you have any questions or would like to schedule an appointment, please contact Dr. Stuart Dexter, Prosthodontist in Prairie Village, KS by calling 913-362-8200.