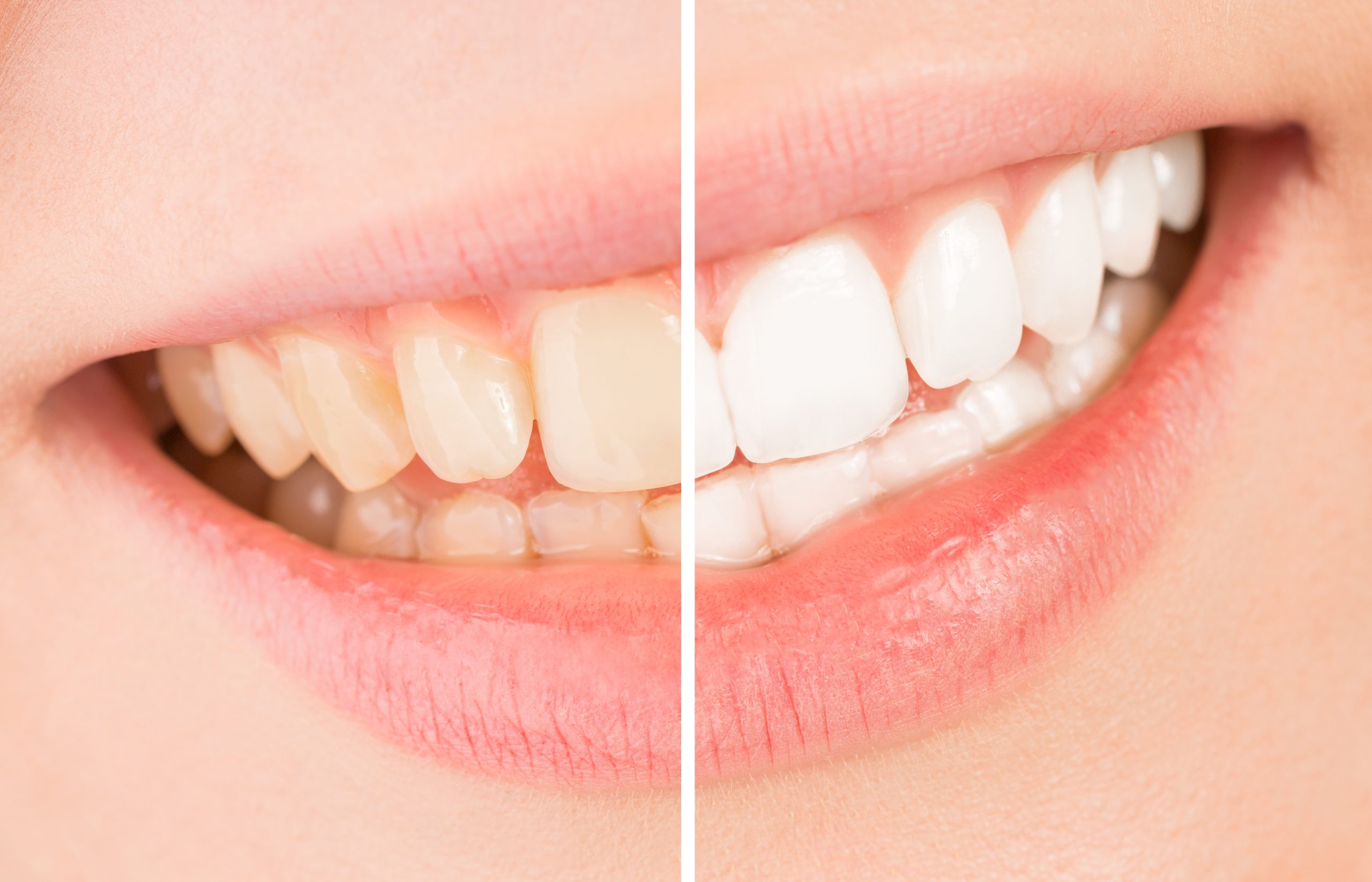 Do you ever feel the urge to hide your smile when you laugh, or when encouraged to join a group photo? Teeth stains, whether minor or severe, can lead to embarrassment. We understand, and your Prairie Village, KS, prosthodontist provides two very different professional treatment options designed to remove stains and offer brighter smiles, often in as little as one visit!
Whitening at Home
First, did you know we have an at-home teeth whitening system? With this option, we can address minor and severe discoloration, while also limiting the risk of tooth sensitivity following treatment. We will take detailed impressions of your smile and create a set of plastic trays that fit comfortably. We then send you home with this set of trays, along with a powerful bleaching gel. Each day, you will fill the trays with gel and wear them. The trays will help ensure the gel is spread across the teeth to provide even whitening. Each day, patients wear the trays and gel for about 30 to 45 minutes. Total treatment time will depend on the extent and severity of discoloration, but typically falls between one and two weeks. For some, teeth could be brighter by several shades once treatment ends!
In-Office Results
If you need quicker results, for example, for an upcoming party or event with short notice, then we have an in-office option. With our office whitening, we can provide brighter smiles in as little as one to two hours. After we place a protective covering over our lips and gums, we will apply a bleaching gel to the teeth and use a curing light to activate the gel. The bleaching ingredients then break up and remove stains. You leave after one visit with a noticeably brighter smile!
How Do I Keep My Teeth Bright?
Our professional systems offer whitening that is more dramatic and longer lasting than over-the-counter options. In order to keep your smile brighter for longer, following treatment consider cutting back on drinks with dark pigments, such as soda, red wine, tea, and coffee. Avoid foods high in sugar and starch, as this promotes plaque buildup. Plaque not only increases the visibility of teeth stains, but also increases the risk of tooth decay and gum disease. You should also make time to brush your teeth for two minutes twice a day, and floss before bed. A professional cleaning every six months will remove all plaque from your smile and help keep your teeth bright.
Do You Have Questions About Cosmetic Dentistry?
If you have dental discoloration, then we can help with professional treatment options. To learn more about our approach to cosmetic dentistry, then contact your Prairie Village, KS, prosthodontist, Dr. Dexter, by calling (913) 362-8200. We also serve residents of Leawood, Olathe, and surrounding communities.