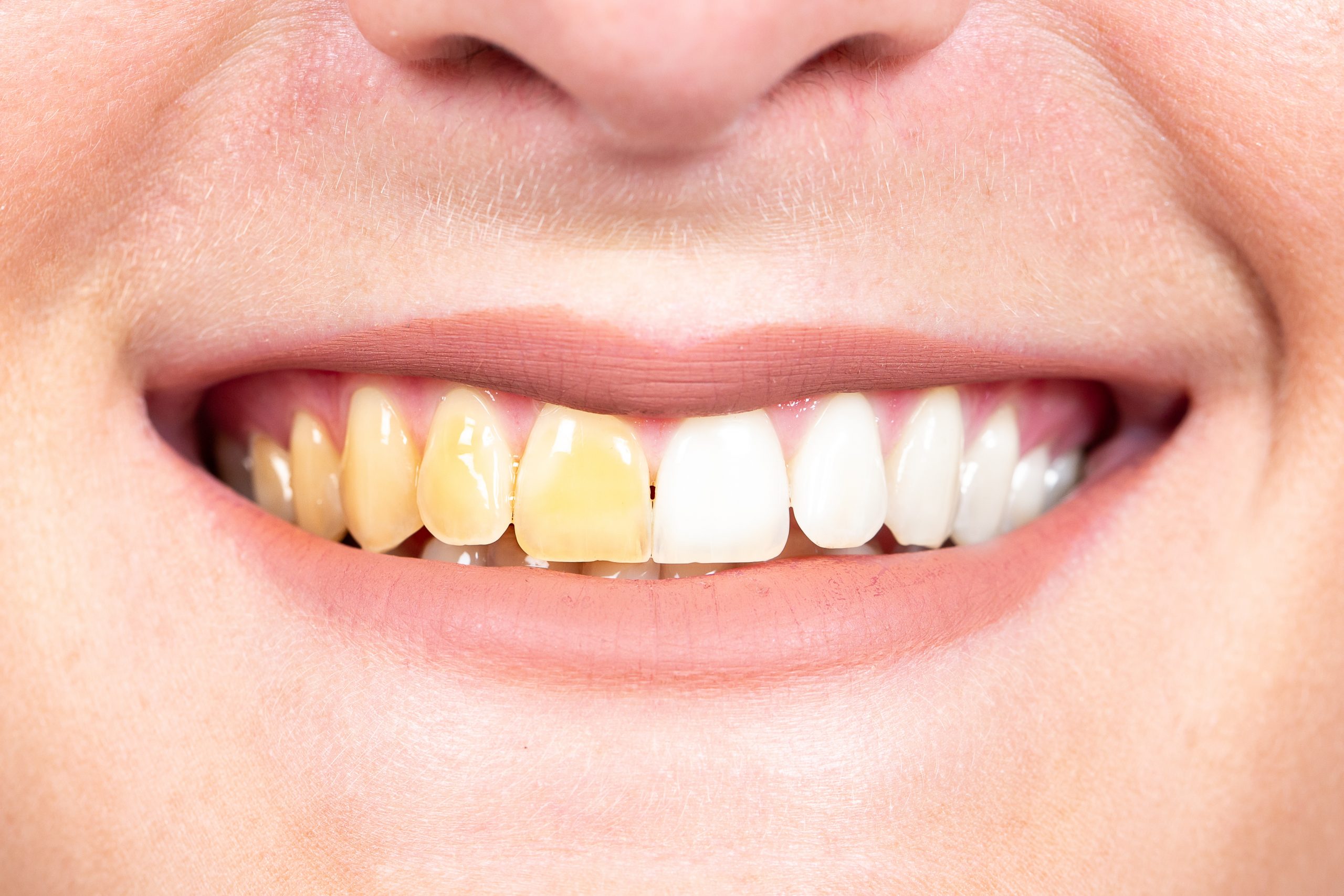 While it goes without saying that your oral health should be the top priority when it comes to maintaining a healthy, lifelong smile, it is also important to acknowledge that your grin's appearance plays a significant role as well. In fact, a number of people often associate a beautiful grin with a positive image of self-confidence, as it is often one of the first assets one notices about another. That being said, there is no shame in ensuring it is at its tip-top best. In today's blog, your Prairie Village, KS prosthodontist will discuss the impact of difficult stains on your smile and how our in-office whitening treatment can help.
Set-In Stains
Because our smiles endure a great deal of wear and tear over the years, it is only natural that its hue becomes less vibrant and discolored with time. What's more, factors such as consumption of certain foods and beverages can significantly contribute to dulling the appearance of your teeth. For example, beverages such as coffee and tea contain pigments that contribute to discoloration, causing your teeth to lose their natural shine and take on a more yellow-ish shade. Additionally, individual habits such as smoking cigarettes or cigars will also cause your teeth to become blemished with dark stains. With all of this in mind, it makes sense that almost all adults could benefit from a simple cosmetic enhancement procedure.
Noticeable Discrepancies and Your Confidence
More often than not, blemishes such as gaps between teeth, uneven alignment, and even noticeable stains are enough for people to want to conceal their grin as opposed to revealing it. To help restore your level of confidence and your happiness with your smile, our team can provide a simple teeth-whitening treatment. During this process, our staff will apply a dental but strong bleaching gel to the surfaces of your structures, then stimulate the gel with a special light in order to activate it. At this stage, the gel will begin to break up noticeable surface stains and help brighten your shine. We also provide in-office laser whitening to tackle difficult or set-in stains as well. For more information about our process, contact our team today.
A Simple Treatment
In the wake of the Coronavirus pandemic and a number of other events going on, staying at and working from home has become the prominent trend. Fortunately, our office allows you take your treatment with you to perform at your convenience with at-home whitening trays! Now you can prioritize your grin without the need to inconvenience yourself, and we would love to help.
Schedule Your Appointment
For more information about cosmetic dentistry and the benefits of whitening, contact Dr. Stuart Dexter, Prosthodontist in Prairie Village, KS by calling 913-362-8200 to learn more or schedule your visit today.