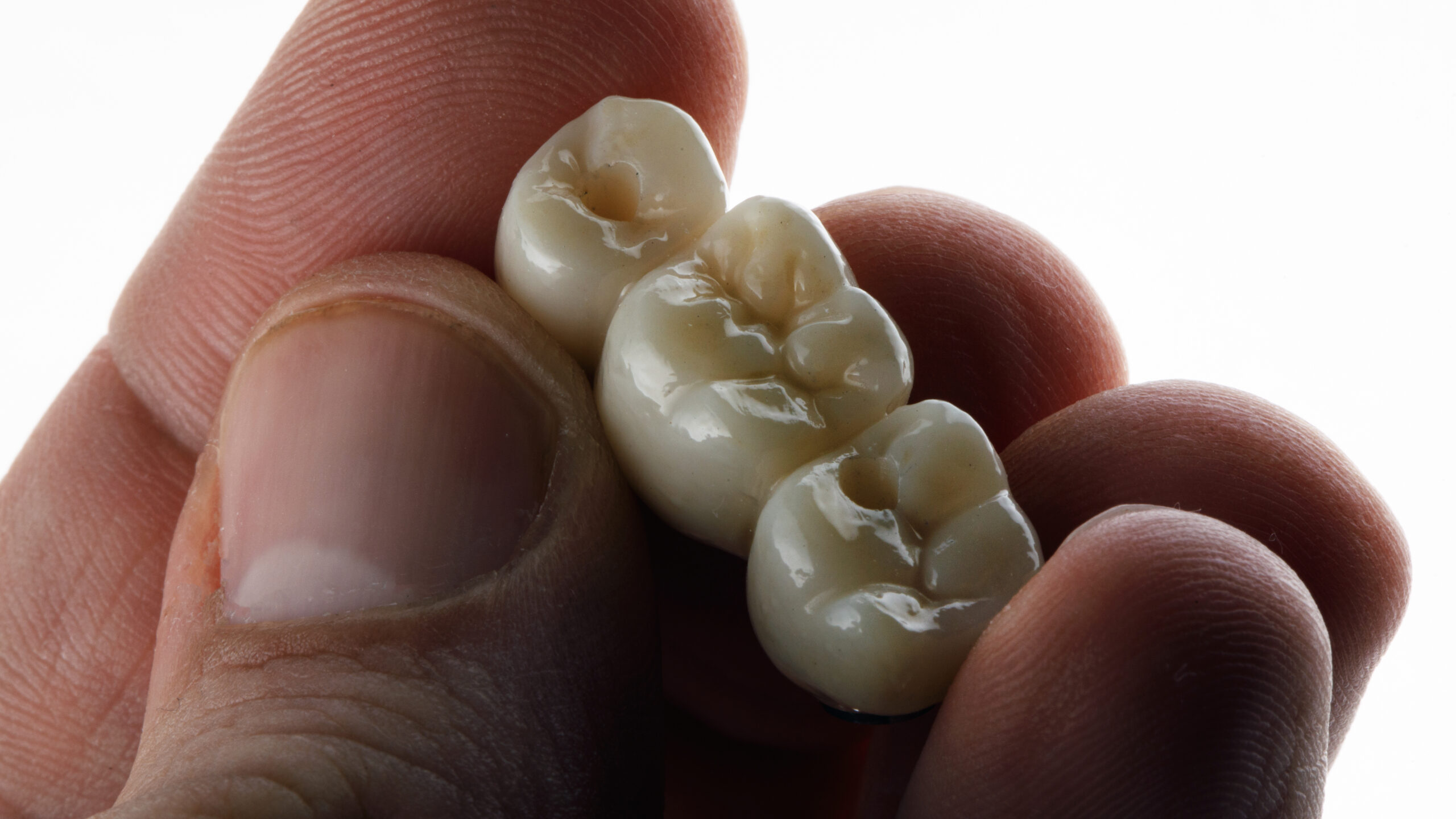 If you lose a tooth, we can offer replacement with a dental bridge. The prosthetic not only looks natural, but can stay in place for years to come. In today's blog, your Overland Park and Prairie Village, KS, prosthodontist discusses the benefits of securing a custom-made dental bridge.
Losing Your Natural Teeth
Even the loss of a single tooth is cause for concern! When we lose our teeth, this could impact how you eat and limit our meal options and nutritional intake. You could also have trouble speaking clearly and could hide your smile from the world, which means a poorer quality of life. But you could also lose mass and density in the jaw, which happens when the body stops sending calcium and phosphorus to the areas of the jaw without tooth roots. Over time, this causes these portions to break down and could mean further tooth loss and a prematurely aged appearance. But we can halt this complication with the placement of a dental bridge.
Creating Your Custom Prosthetic
The dental bridge addresses between one and three missing teeth in a row. Our team can use them to restore function to your smile, and we also take steps to ensure the results look natural and blend seamlessly with your smile. To get started, we will gently numb the teeth on each side of the exposed gap in your smile. Known as abutment teeth, these will support the prosthetic. We remove structure from them and take detailed digital images and measurements, using them in a dental lab setting to design and fabricate your finished prosthetic. The prosthetic will contain your new teeth, but with crowns on one or both ends. Made from ceramic, these will be able to handle daily bite forces with ease, and can be shaded to match your smile.
Securing Your New Teeth
With a traditional bridge, our team will connect the crown portions to the abutment teeth, which secures the prosthetic in place for 10 to 15 years on average before replacement is required. However, we could also insert between one and two dental implants and attach the crown portions to these, providing new teeth that can last for decades. This also means your abutment teeth don't need to lose structure. If you have any questions about how we tackle tooth loss with a traditional bridge or one secured with dental implants, then contact our team today to learn more. We can help choose the best option for your smile.
Do You Have a Missing Tooth?
Our team wants to help you enjoy a complete smile with a custom dental prosthetic, give a call to your Overland Park and Prairie Village, KS prosthodontist, Dr. Stuart Dexter, DDS at (913)362-8200 and schedule an appointment. We can help you smile with confidence!